We give our anglers access to a rowing boat on each pond. You can fish from the shore, the boat or a float tube. During your holiday or on a guided excursion, we can take you out on our NITRO Z21 bass boat, our Alumacraft C 165 CS walleye boat or our 25' Smartliner pontoon boat! You can also come with your own float tubes. All our boats are fitted with Minn Kota motors and Humminbird fish finders.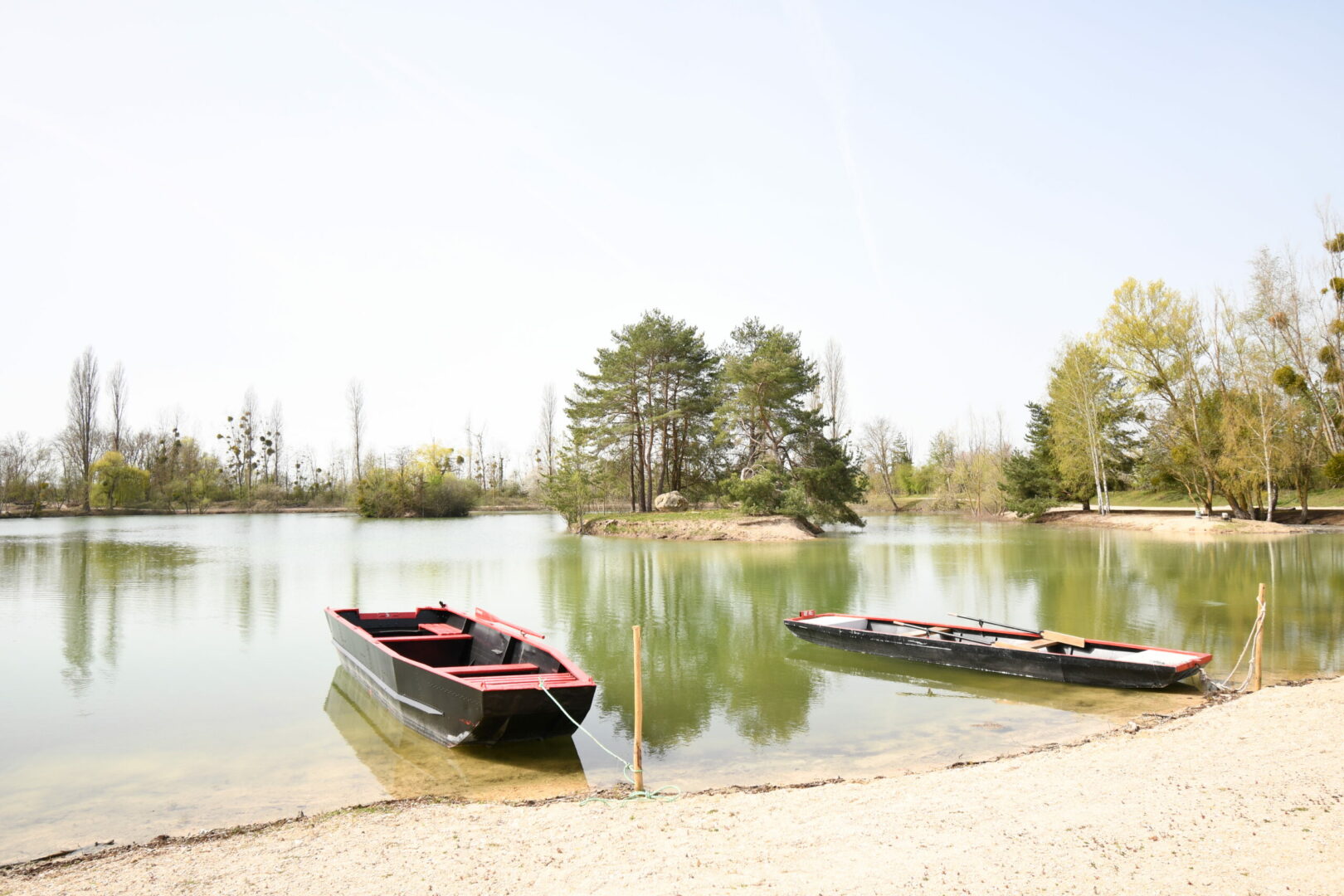 FLOAT TUBES & ROWING BOATS
The expert guides at Les Etangs de la Bassée can take you fishing from the shore, on a rowing boat or float tubes, on one of our ponds chosen based on the species of predators you want to catch.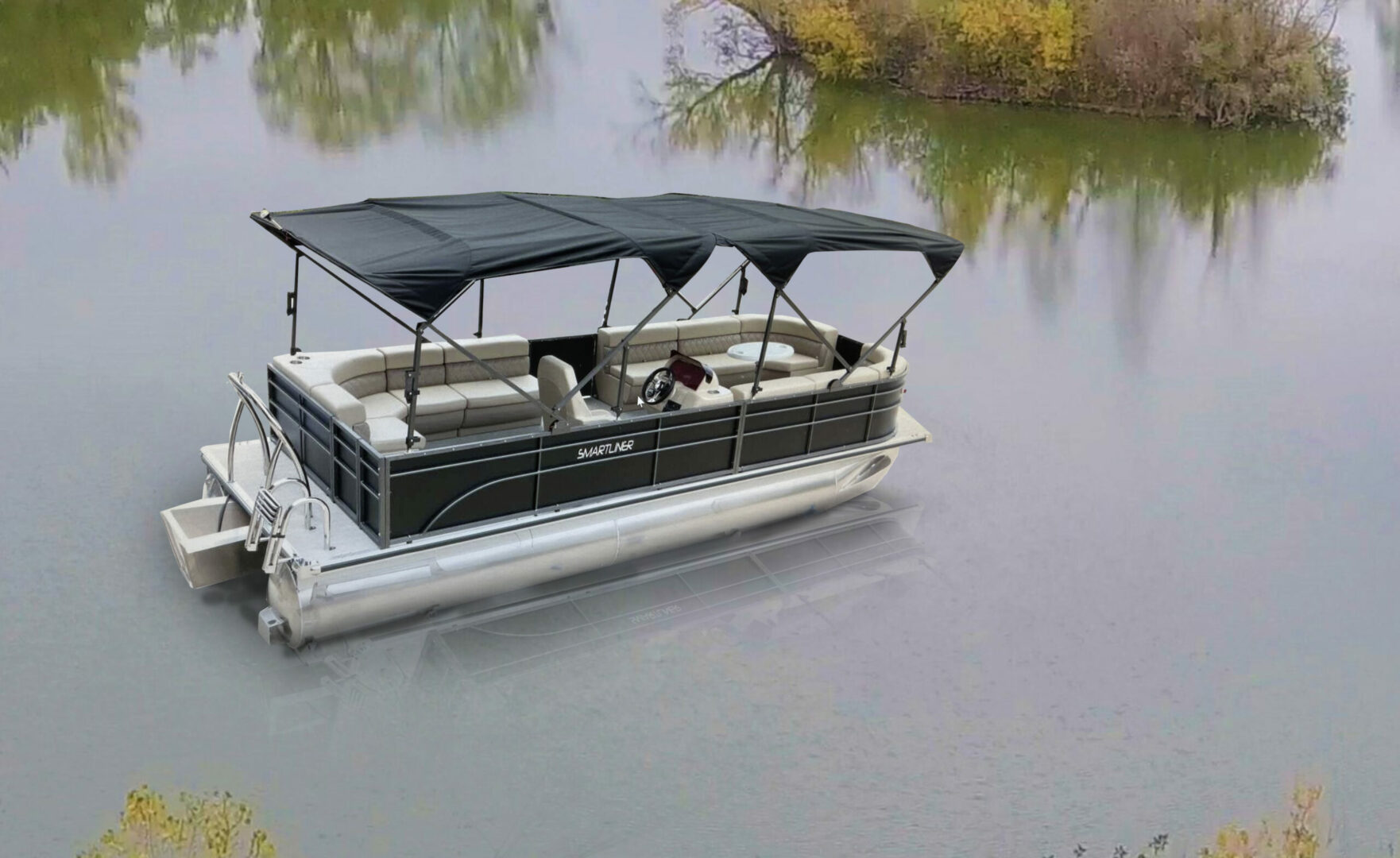 Ideal for guided excursions on the Yonne or the Seine, after launching in Gravon, our 25' pontoon can accommodate up to 14 people. Fully outfitted, it is a great way to enjoy a guided fishing session with a group, in a spirit of friendship and sharing with a focus on a mutual passion. Float tubes can be brought on board so you can try various fishing holes during your excursion.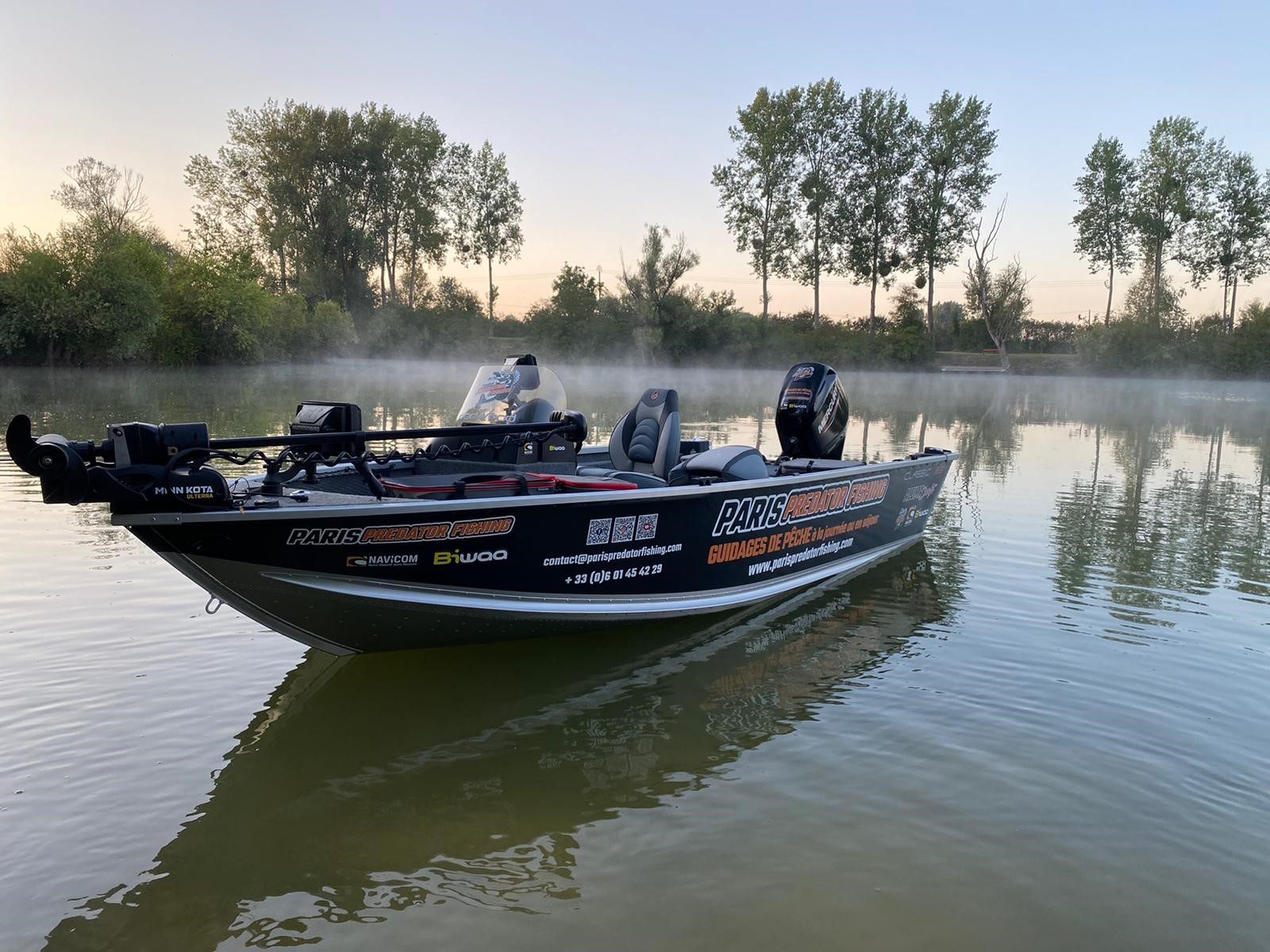 ALUMACRAFT CLASSIC 165 CS
On board this Alumacraft Classic 165 CS, our guide's only goal will be to take you on a memorable fishing experience. Fitted with Navicom electronics with two Helix 10 MSIs with maps, an Ulterra front motor with an i-Pilot Link (connected to the fish finder), you will reap the benefits of high-performance, recent models of equipment.
Technical characteristics:
The Alumacraft is a walleye boat with an aluminium V hull design.The advantage of walleye boats is that they are comfortable for fishing, in many cases with decks at the fore and aft, with a deeper area in the middle (a major advantage for anglers who are not at ease on boats, as well for children). Its size also provides a sense of safety to passengers.
The Classic 165 CS is 5 metres long and 2.1 metres wide with a fairly high freeboard (height above the water). It is fitted with seats for fishing and for safely piloting the boat. It is also fitted with a 60hp combustion motor so you can navigate along the Seine or the Yonne and change spots quickly.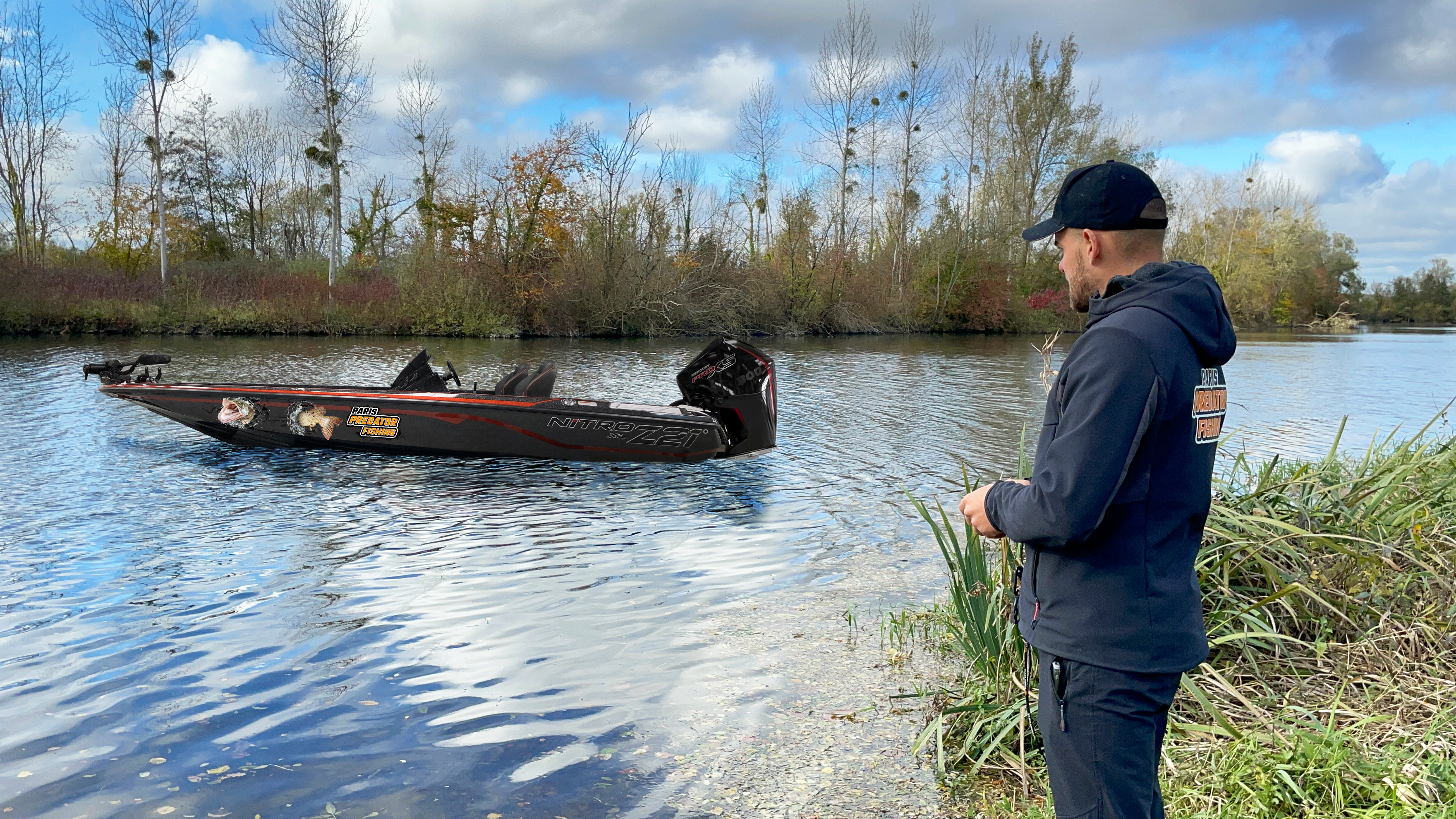 The largest bass boat in Europe, the NITRO Z21, is now available at Paris Predator Fishing!
Technical characteristics:
The Nitro Z21 is the bass boat of all superlatives, it will not leave you indifferent with nearly 6m50 long and 2m41 wide and a flat hull in fiberglass, it offers a nice height above the water. It is equipped with fishing seats and comfortable seats for safe sailing. The boat is equipped with a 300 HP engine so you can navigate the Seine and Yonne rivers and change spots quickly!
The NITRO Z21 offers a wide and vast fishing platform thanks to its 21 feet length, a carpeted deck for your comfort as well as multiple and functional stowages which will allow you to protect your equipment and your fishing rods. Thanks to its large size, 2 fishermen can fish comfortably while feeling safe!
Aboard this incredible NitroZ21 model 2022 Bass Boat, you'll enjoy the latest generation of NAVICOM® brand equipment with the new Humminbird Apex 13 and 16 echo sounders, featuring the best imaging and mapping technology. Our Nitro Z21 is also equipped with a Minn Kota front engine -Ulterra 112lbs ipilot link with remote control- powered by a 100 Amp SH Lithium battery and connected to the 2 fishfinders, as well as a 300 HP MERCURY PRO XS V8 engine with an estimated top speed of over 120 KM/H.