We give our anglers access to a rowing boat on each pond. You can fish from the shore, the boat or a float tube. During your holiday or on a guided excursion, we can take you out on our Z18 bass boat, our Alumacraft C 165 CS walleye boat or our 25' Smartliner pontoon boat! You can also come with your own float tubes. All our boats are fitted with Minn Kota motors and Humminbird fish finders.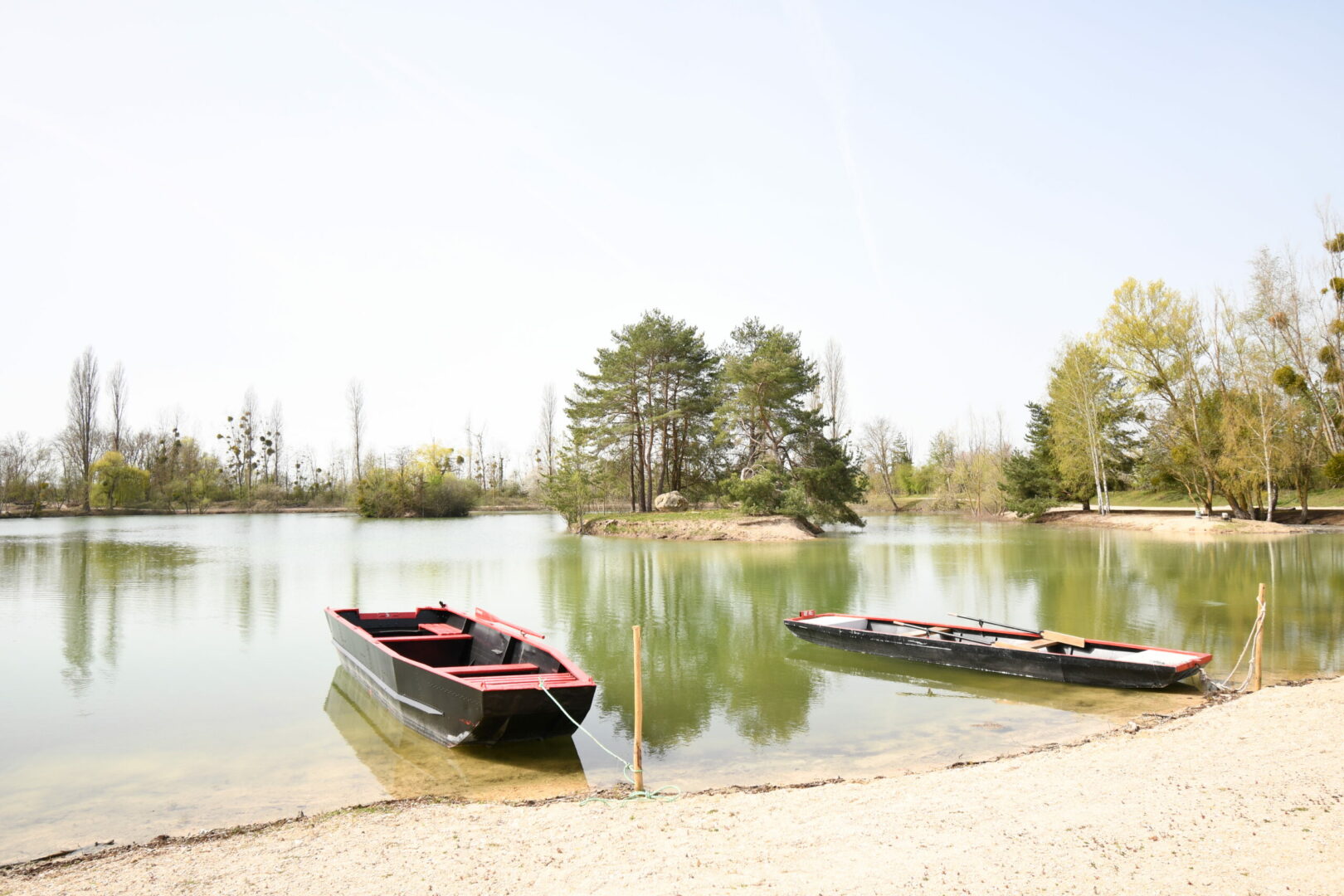 FLOAT TUBES & ROWING BOATS
The expert guides at Les Etangs de la Bassée can take you fishing from the shore, on a rowing boat or float tubes, on one of our ponds chosen based on the species of predators you want to catch.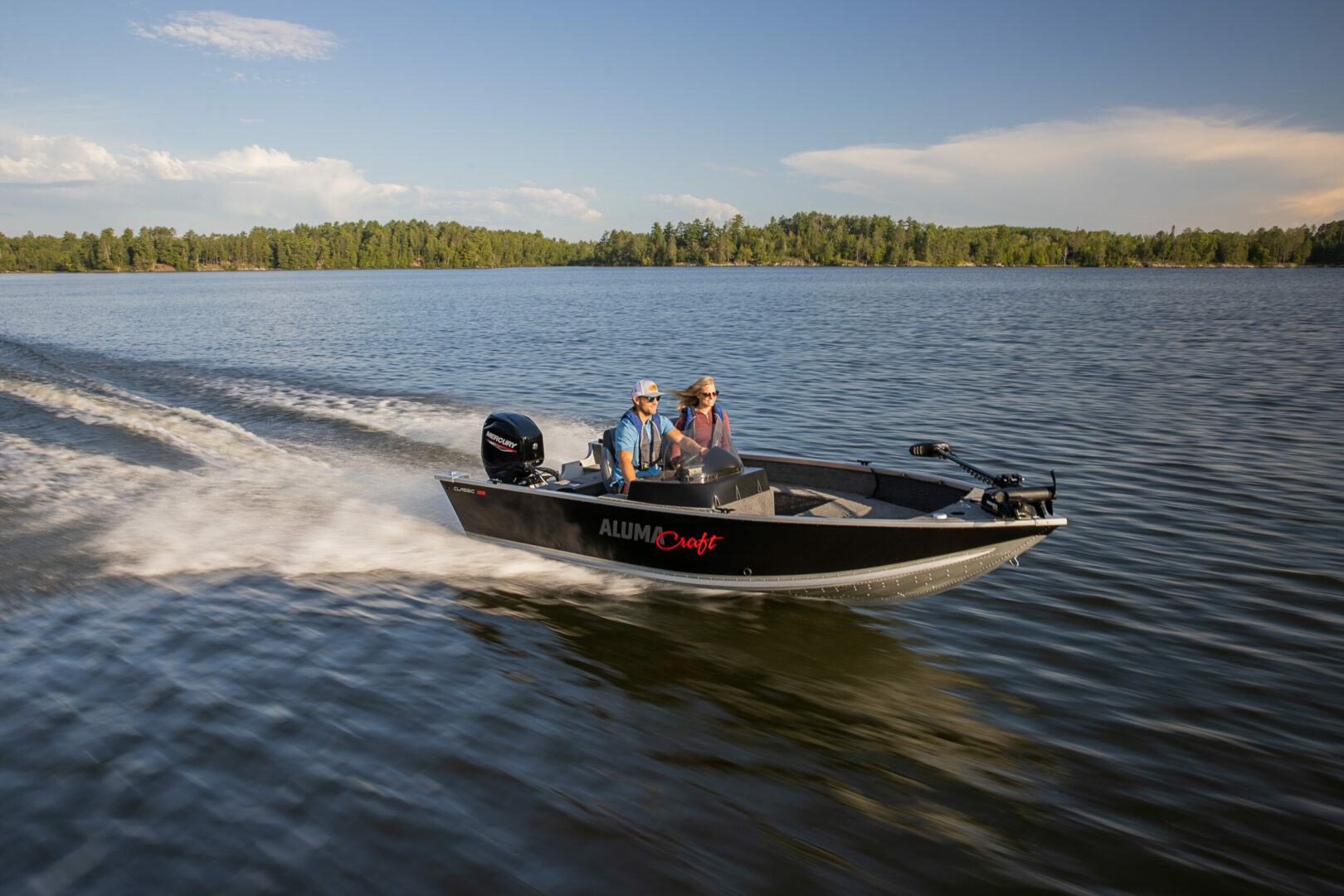 On board this Alumacraft Classic 165 CS, our guide's only goal will be to take you on a memorable fishing experience. Fitted with Navicom electronics with two Helix 10 MSIs with maps, an Ulterra front motor with an i-Pilot Link (connected to the fish finder), you will reap the benefits of high-performance, recent models of equipment.
Technical characteristics:
Alumacraft with an aluminium V hull design.The advantage of walleye boats is that they are comfortable for fishing, in many cases with decks at the fore and aft, with a deeper area in the middle (a major advantage for anglers who are not at ease on boats, as well for children). Its size also provides a sense of safety to passengers.
The Classic 165 CS is 5 metres long and 2.1 metres wide with a fairly high freeboard (height above the water). It is fitted with seats for fishing and for safely piloting the boat. It is also fitted with a 60hp combustion motor so you can navigate along the Seine or the Yonne and change spots quickly.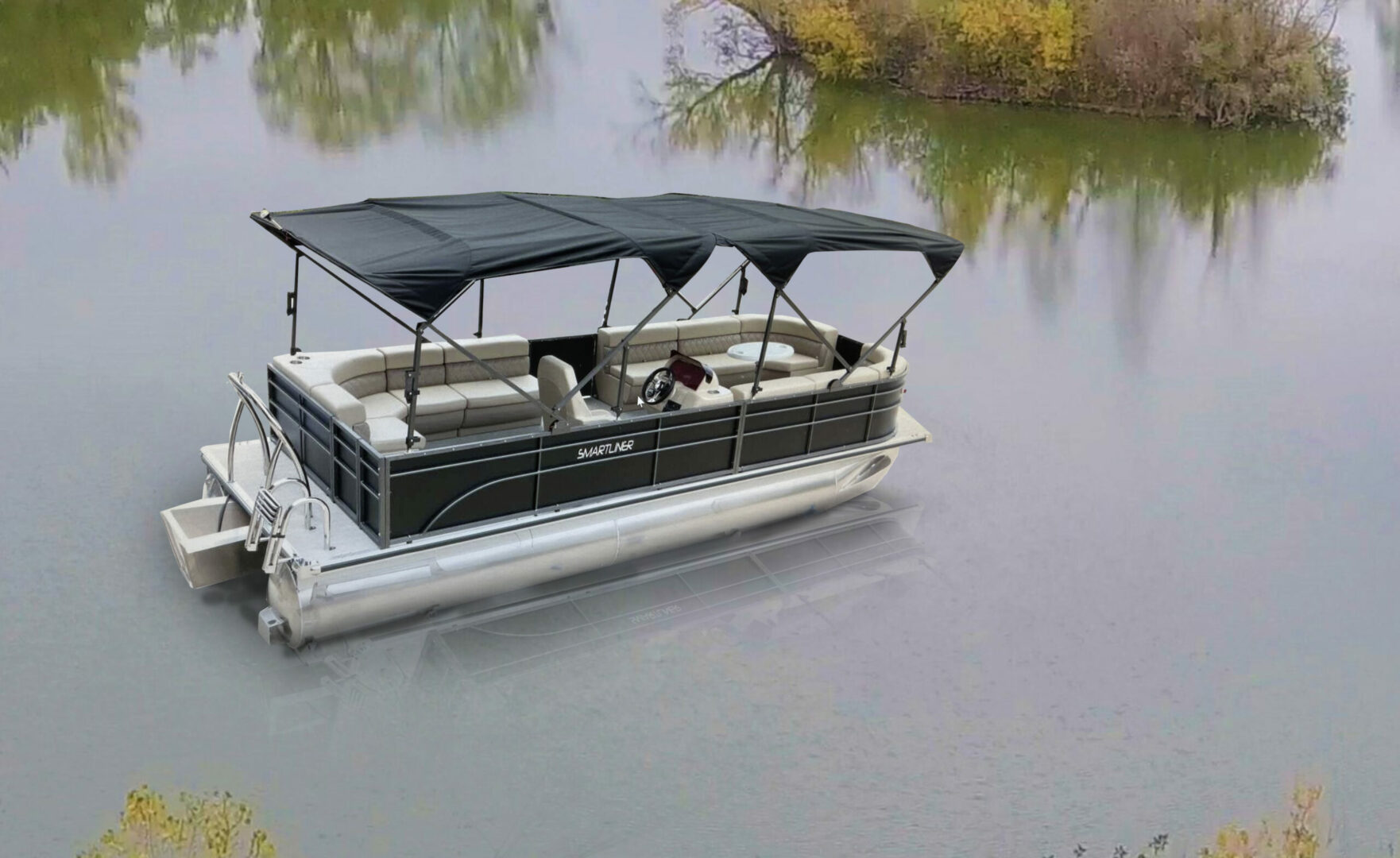 Ideal for guided excursions on the Yonne or the Seine, after launching in Gravon, our 25' pontoon can accommodate up to 14 people. Fully outfitted, it is a great way to enjoy a guided fishing session with a group, in a spirit of friendship and sharing with a focus on a mutual passion. Float tubes can be brought on board so you can try various fishing holes during your excursion.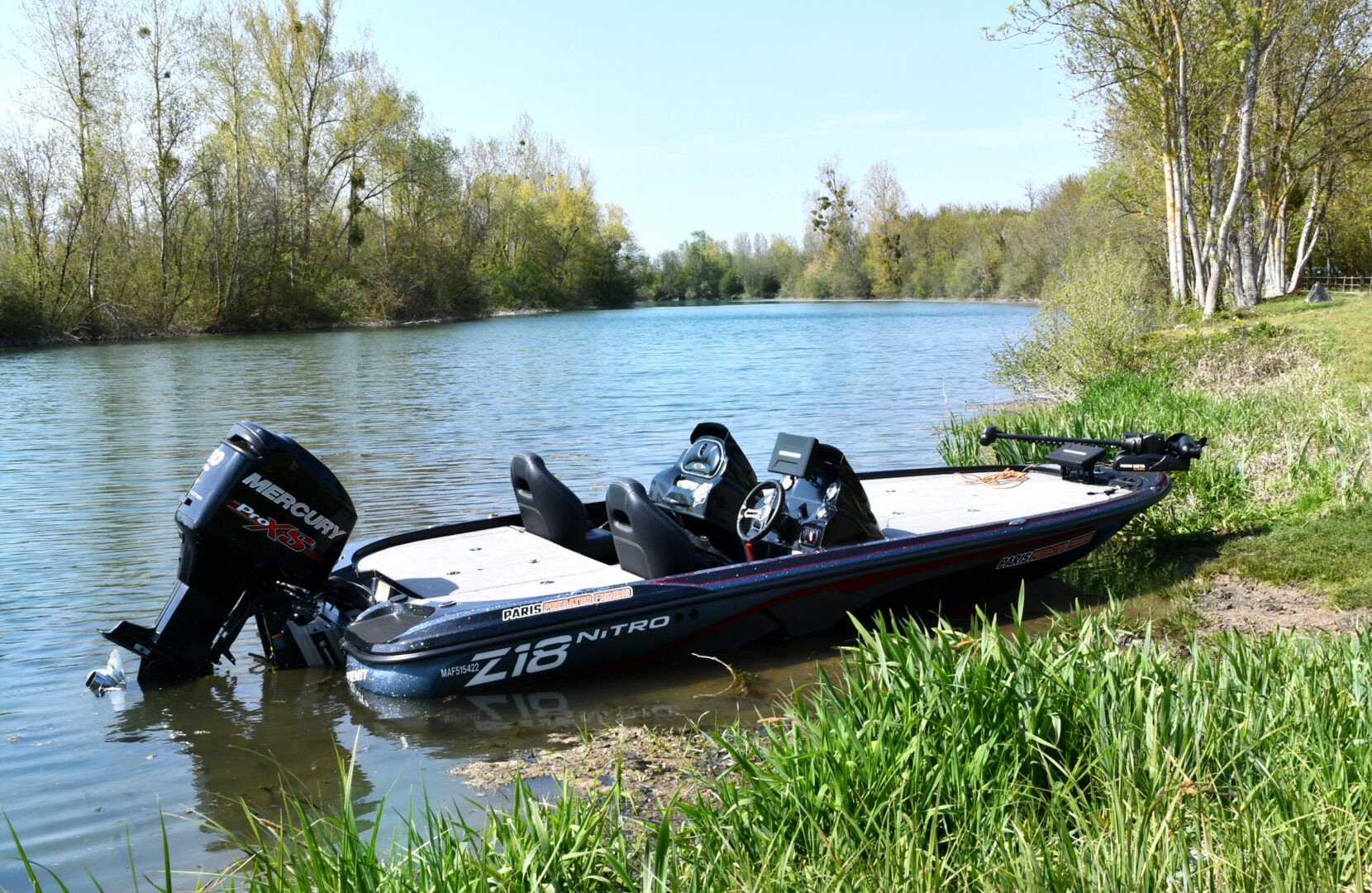 Technical characteristics:
This is a bass boat with a flat fibreglass hull. The advantage of bass boats is that they are designed for fishing, with plenty of storage and often with decking over the entire boat, offering large platforms from which you can fish with complete peace of mind. The Z18 is a rather heavy boat but also extremely peaceful thanks to its imposing size and its ability to move through fairly shallow waters thanks to its very low draft. It is fitted with a powerful 150hp motor, allowing you to navigate along major rivers and lakes. It has Navicom equipment and an electric Ulterra front motor with an i-Pilot Link and two Solix 12s (one on the console and one at the rear). It is 5.7 metres long and more than 2.2 metres wide.