During your time at Paris Predator Fishing, you will have your choice of dining options.
You can savour delicious seasonal set menus concocted by our catering partner, at your accommodation, the Club House or next to a pond while fishing. Or your can prepare your own home-style meals since you will find everything you need in your rental's fully equipped kitchen.
The choice is yours!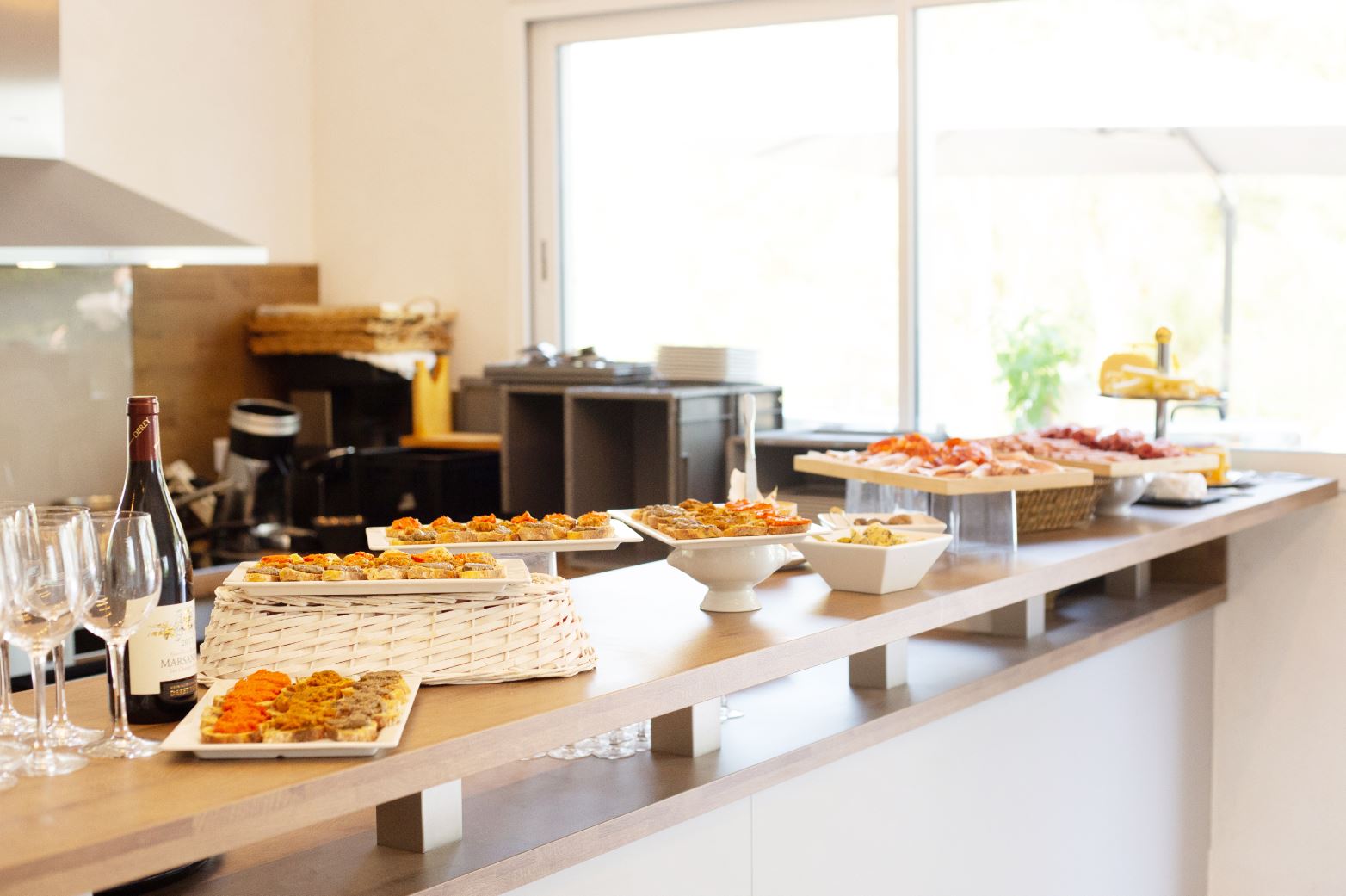 Would you rather make the most of your fishing trip without having to cook? No problem!
From breakfast to dinner in your lodge, and from meal trays you can take away and eat by a pond to festive meals during a family event at the property's Club House (birthday, stag party, retirement party, etc.), our catering partner is sure to thrill your taste buds!
FRANCE PRESTIGE SERVICES offers:
Delivery of your meal trays from the current menu




(must be ordered 72 hours in advance)
A chef at your disposal, to come and cook your meal in your rental (must be ordered 72 hours in advance)
The Club House gives you the chance to take a break during your fishing holiday or day trip. You can come here to warm up over a hot beverage (tea or coffee) or prepare a hot meal which you can eat on site or take away to your fishing hole. This very friendly venue will welcome you for a break which you can enjoy in your own way.
You will appreciate the open-plan kitchen with all mod cons, the bar for a break "on the fly" and the main room for a restful moment in the course of your day.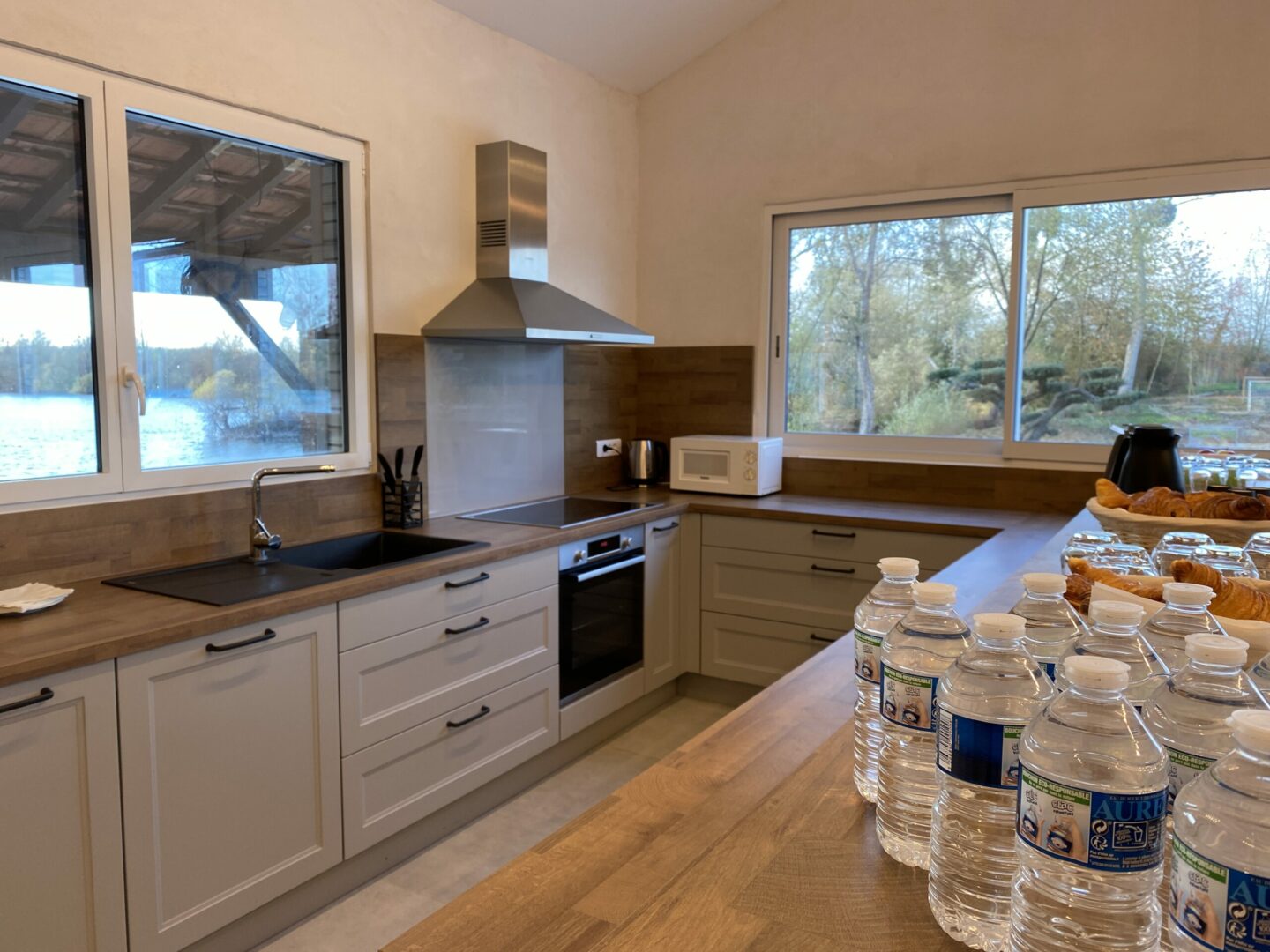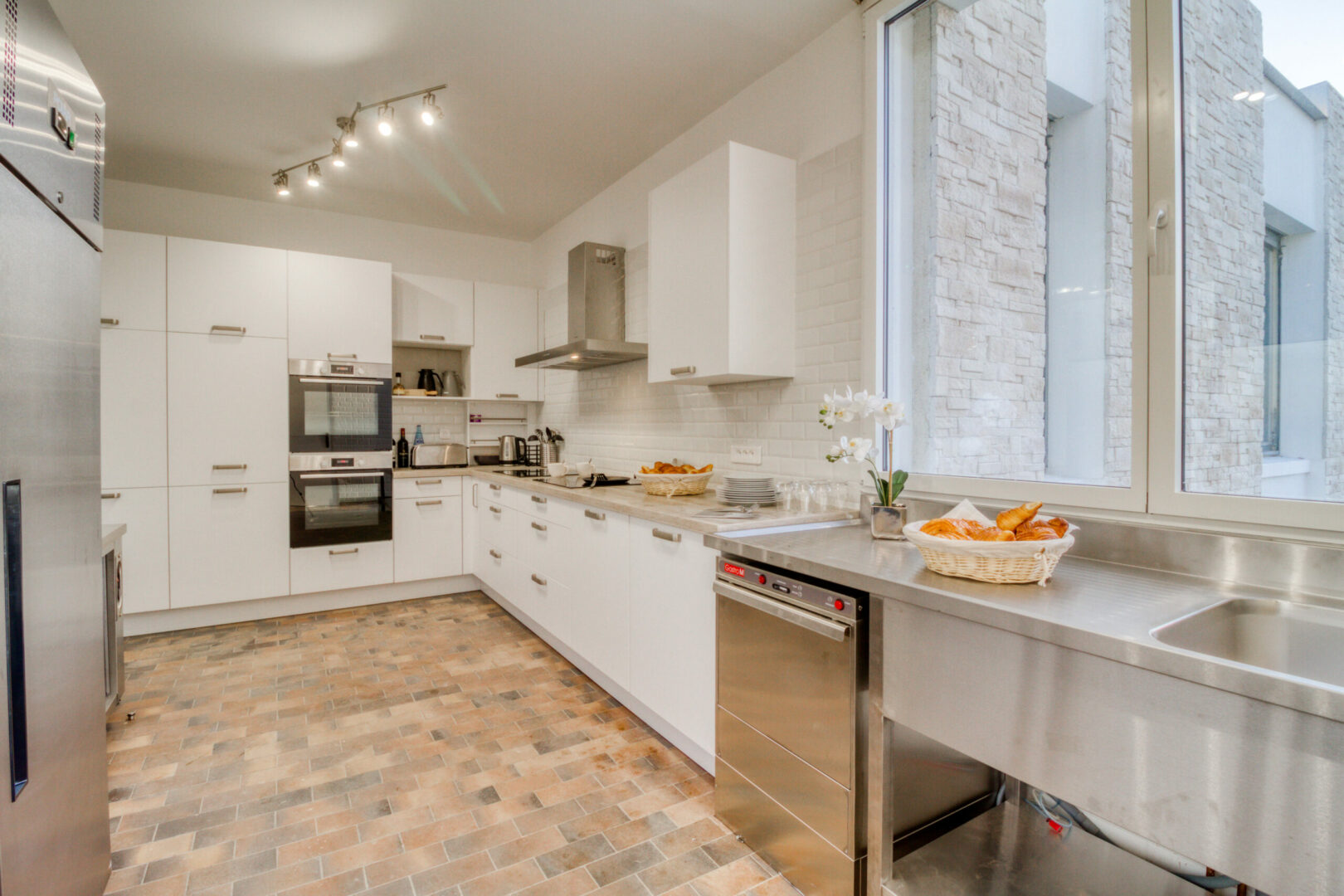 KITCHENS ARRANGED WITH IDEAL LAYOUTS
If you are staying on the property, you will appreciate dining on your deck as you gaze out at your pond.
Each of our lodges, our villa and our house has a fully equipped kitchen where you can concoct delicious meals to be relished on the deck of your accommodation!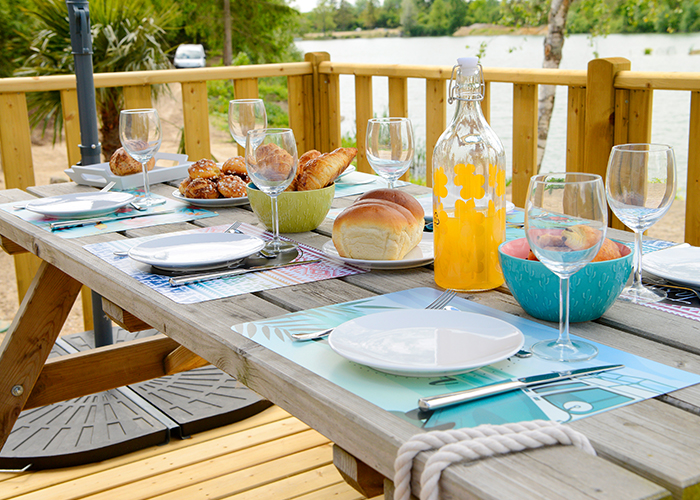 GROCERY AND BAKERY SERVICES
The bakery in Bazoche can drop off your bread, baked goods and pastries at the property, around noon (must be ordered the day before).
To simplify your stay at Les Etangs de la Bassée with a calm, stress-free arrival, you can order your groceries from the click & collect service at the Carrefour in Bray-sur-Seine, and we can collect them and put them away in your rental's refrigerator for you (with at least 48 hours' notice).