Are you looking for a friendly reception venue, surrounded by nature and water, for a birthday, wedding, stag or retirement party or any other event for a loved one, with a focus on the theme of fishing?
Thanks to our high-end function spaces available for hire, Les Etangs de la Bassée is the perfect place to organize and celebrate all of your bespoke events.
For a day or a weekend, our resort is the ideal spot, less than an hour outside Paris, making it an easily accessible central point for gathering with all your family or friends who live scattered all over.
Don't delay. Discover our various function spaces which can be adjusted to your needs and wishes, as well as all our packages which will guarantee that your event is a unique success.
Spanning 400 m², including a 200 m² event space, Villa Carpe Diem is the ultimate venue for festivities which will surprise and delight your guests. Very bright thanks to picture windows opening onto a large 150 m² deck on stilts, that we can arrange by your request, it boasts unbeatable views of the property's ponds.
Advantages of the villa for your functions:
Seated capacity of up to 100 people (120 persons with a specific layout on request)

Kitchen with all mod cons where you will find the next generation of professional-grade appliances

6 bedrooms which sleep up to 12 people
Do you want to spend more time with your guests by putting them up on site?
Our property also has Roselière House (for 12 guests) and four deluxe lodges (for 24 guests in total).
At Les Etangs de la Bassée, make sure your events are truly unforgettable!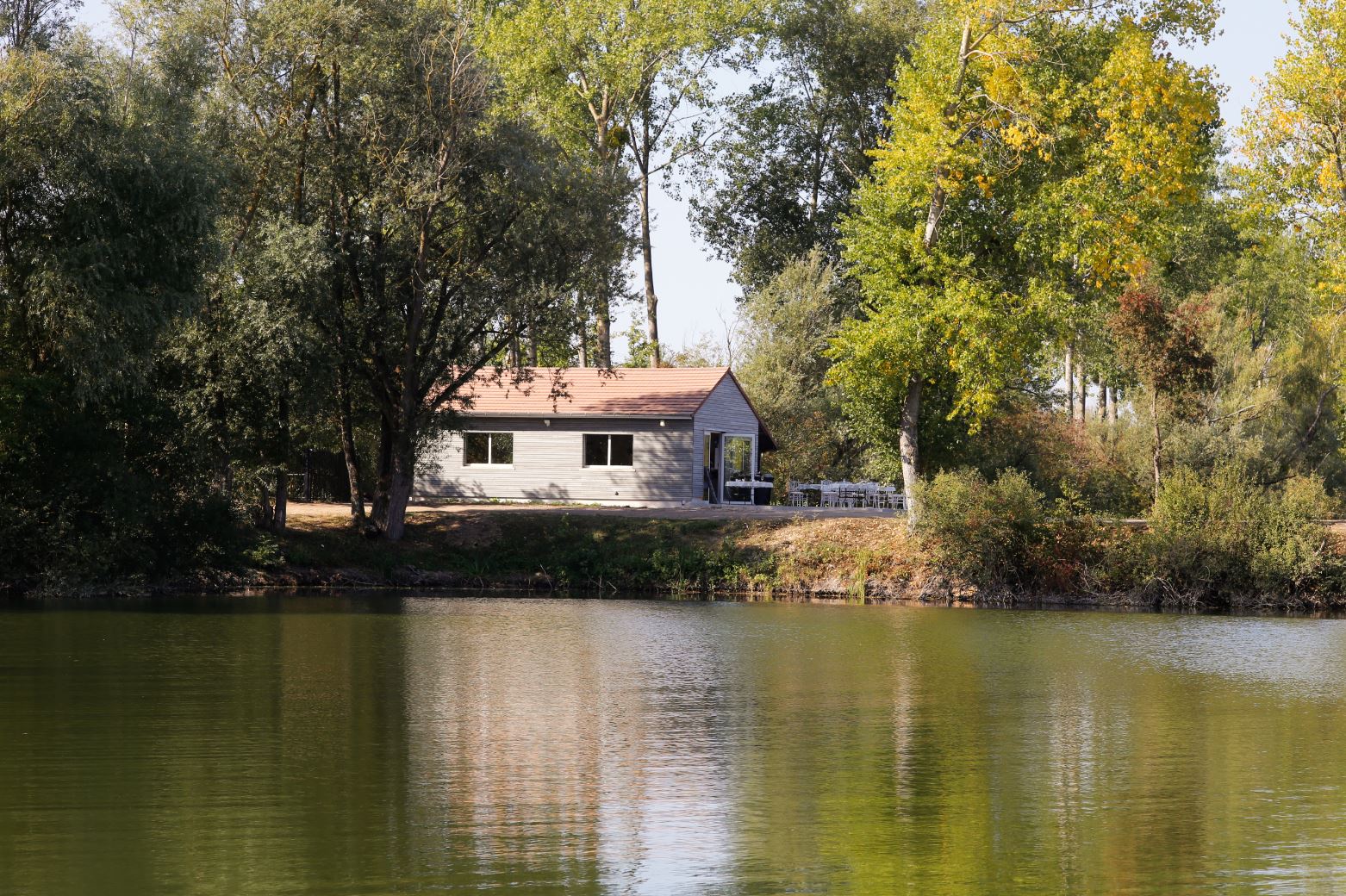 The Club House has 130 m² total space, between a 70 m² function room and a completely covered 60 m² deck. It also boasts panoramic views of the property's ponds.
Advantages of the Club House for your functions:
Fully equipped kitchen where a unique meal can be prepared for your guests

Nearby Ondine Lodge is included in your rental, cosy accommodation that sleeps up to five people
The Club House can host up to 50 seated guests and 100 with the awning.
Les Etangs de la Bassée is the ideal place to host your corporate seminar, team-building event or product launch with a fishing theme. The lush green setting surrounded by water is conducive to brainstorming and teamwork.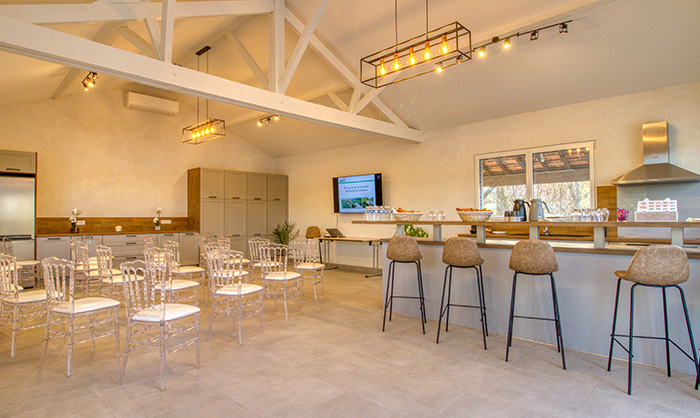 In this inspiring setting, you will be able to privatise different work spaces: the 400m² Villa Carpe Diem can combine 200m² of work space with accommodation for up to 12 people. Its spaces are entirely flexible according to your needs. Our fishing guide and our teams offer to organise fishing sessions for you, whether for initiation or more sporting activities!
The Club House, more confidential, offers two spaces of 70 m² inside and 60 m² outside and covered. Perfectly configured for meetings and seminars, it has everything you need for a successful seminar. It can accommodate 50 seated guests and 100 with the awning.